CALIFORNIA COMPUTERS STOLEN http://www.govinfosecurity.com/university-breaches-lead-roundup-a-6656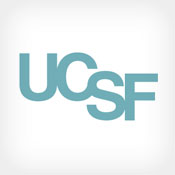 In this week's
breach
roundup, the University of California San Francisco reports its third computer theft in six months. Also, the University of Central Oklahoma is notifying 16,000 current and former employees about a breach involving unauthorized access to information stored on a server.
UCSF Reports Third Computer Theft
The
University of California San Francisco
is notifying almost 10,000 patients about a breach of their personal information after
several desktop computers were stolen
from the UCSF Family Medicine Center at Lakeshore in early January. This is the third computer theft reported by UCSF in six months.
The
stolen computers
in the latest incident stored patient information that included names, dates of birth, mailing addresses, medical record numbers, health insurance ID numbers and driver's license numbers. Social Security numbers were also involved for 125 individuals.
UCSF is sending notification letters to affected patients; those individuals whose Social Security numbers were potentially exposed are being offered free credit monitoring services. UCSF says it has no evidence that there has been any attempt to access or use the information contained on the computers.
On Oct. 2, 2013, UCSF Medical Center notified 3,500 patients that certain information, including names and medical record numbers, as well as Social Security numbers for a small number of individuals, may have been compromised following the
theft of an unencrypted laptop
from an employee's locked car (see:
Laptop Stolen from Hospital Employee
).